KOKUZOU KILN GLAZE CAMELLIA COFFEE POT & DRIPPER
Kokuzou Kiln Glaze Camellia Coffee Pot & Dripper
This coffee pot & dripper features the beautiful contrast of a watercolorish red camellia and deep green background.
It is made by Kokuzou Kiln, known for its gentle and warm stoneware, and features beautiful watercolor-like painting and elegant designs which blend in modern life style.

The large 400ml pot is ideal for a leisurely cup of coffee.
Whether you are having a good time chatting with friends or curling up with a good book, this beautiful pot will add a sense of luxury to your space.

See also cups and mugs from our Kokuzou Kiln collection for a more unified and elegant table setting.
Note: You may find small pink spots known as "Gohonte" on the surface of this item. The iron in the material creates natural spots after being fired in the kiln. The appearance of Gohonte actually expresses that the item has been properly fired, and its precious beauty is highly regarded amongst craftsmen.   
Please enjoy the beauty of Gohonte as a unique feature of this item.
PRODUCT DETAIL
Quantity: 1 pot and 1 dripper
Dimension: [Pot]D17.5cm(6.9in) W10cm(4.0in) x H13cm(5.1in9, [Dripper] 

D14cm(5.5in) W10.5cm(4.1in) x H9cm(3.5in)

Capacity: 400ml(13.5oz)
Material: Stoneware - Kutani ware
Origin: Made in Japan
Brand: Kokuzou Kiln
Tag @musubikiln for a chance to be featured
On Instagram
ABOUT KOKUZOU KILN
Their atelier is located at the foot of the historic Kokuzo mountain in the traditional land of Kutani.

It requires about three weeks to make a tableware out of clay through multiple processes. They spare no effort in their work, paying great attention to every detail.

Unlike manufactured products, each piece of tableware is handmade and sold in an integrated process, so that the warmth of the earth and the heart of the craftsman reside in each piece.
"Warmth of handmade pottery"
The Kokuzou Kiln uses the traditional techniques of Kutani ware to make a modern and new style of Kutani ware.

Their products are exclusively handcrafted and hand-painted, characterized by unique shapes, innovative and colorful designs.

The core of the brand's manufacturing is to create products that are pleasing to the eye, enjoyable to use, and whose presence enriches people's lives. They are committed to manufacturing with the belief that their pottery will be close to their customers and bring color and comfort to their daily lives and dining tables.
View more KOKUZOU KILN items
About kutani ware
Kutani ware is a type of pottery produced in the Kaga region of Ishikawa Prefecture and it has a history of over 350 years.
It is characterized by the heavy brilliance of the five colors of green, yellow, red, purple, and navy blue that are applied to the bold and daring lines.
Its long history has evolved through the tireless efforts and enthusiasm of people who have sought innovation while maintaining tradition.
In the early 1700s, the Kutani kilns were closed, but about 80 years later they were opened and Kutani ware was revived.
The beauty of the various styles and methods of painting is known as "Japan Kutani" and is highly regarded around the world.
Customer Reviews
Write a Review
Ask a Question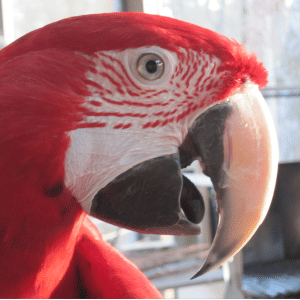 SW
06/28/2022
Susan W.

United States
I recommend this product
Excellent drip coffee pot!
This is an amazingly beautiful and functional drip coffee making pot. All of the components of the pot are well thought out and work perfectly. This makes two servings of wonderful drip coffee - delicious! It is such a joy to make your coffee quickly and easily in this beautiful hand made coffee pot. I tried both the #2 & #4 paper filters - and #4 work best. Add 3 flat coffee scoops of your favorite ground coffee & boiling water to the brim, twice, and delicious coffee perfection fills the bottom pot!
Thanks so much for your thoughtful and detailed review! Learning about the pleasant experience you had with our item is really confidence-boosting. We look forward to serving you again!