HIBINO MODERN SHOKADO BENTO BOX SET LL
Hibino Modern Shokado Bento Box Set LL
Hibino Modern Shokado Bento Box LL is a brand-new Shokado lunch box created to maximize culinary presentation and dining experience. Since its debut, it has been used in top restaurants and hotels.

Placing small bowls inside the wooden box makes it easy to bring hot, cold, and soupy foods to the table in a delicious and easy way, and to serve them beautifully.

In addition to being used as a lunch box for one person, it can also be used in the following ways.

It can be used as a container. With its lid, it is hygienic and beautiful even when placed directly on the table. For example, you can put food for hot-pot meals or keep guest dishes in it.

The lid can be used as a tea tray for everyday use. When not in use, it can be stacked on the bottom of a lunch box to keep the table looking neat at mealtime.

Boxes of the same size can be stacked on top of each other and used as a Jubako bento box.

Mino ware dishes are so beautiful that they can be used as small Kobachi bowls by themselves. The moderate depth of the bowls allows for a wider range of uses.


The wooden box is made by wood craftsmen in Sabae City, Fukui Prefecture. Sabae City has long been active in the processing of wood products and is now nationally renowned for its Echizen lacquerware. Made of high-quality solid ash wood, the wooden box looks like a picture frame, elegantly enhancing the beauty of the tableware. For care, it can be washed in water.


【For Plates】
Quantity: 6
Dimension:
[Small 

x3

] 

 7cm(

2.8

in) 

x 7cm(2.8in)

 x H3.9cm(1.5in)


[Medium square]

 14.1

c

m(5.6in) x 14.1cm(5.6in)x H3.9cm(1.5in)


[Medium rectangle]

 14.1cm(5.6in) x 7.1cm(2.8in)x H3.9cm(1.5in)



[Large]21.2m(8.3in) x 14.1cm(5.6in)x H3.9cm(1.5in)
Material: Porcelain - Mino ware
Origin: Made in Japan
【For Wooden Box】
Quantity: 1
Dimension: 39.4cm(15.5in) x 25.5cm(10in)x H6.4cm(2.5in)
Material: Wood 
Origin: Made in Japan
Tag @musubikiln for a chance to be featured
On Instagram
Hibino Modern Shokado Bento Box
As one of the oldest manufacturers of Mino Ware, Hibino Ceramic has fulfilled the expectations of culinary professionals.
Now, the next generation of Hibino Modern Shokado Bento Box will brighten your dining table, combining the easy-to-use high functionality with a design that will enhance the dining experience for your guests.
View more Hibino Modern Shokado Bento Box
ABOUT HIBINO CERAMIC
HIBINO is committed to supplying commercial tableware in a prompt and continuous manner to meet the needs of their customers.
They also take a multifaceted view of the latest pottery markets and trends, and aim to improve customer satisfaction by responding appropriately to their customers needs.
They believe that their mission is to transmit traditional Japanese pottery and ware to the world. They will always do their best to pursue the creation of tableware that complement our cuisine, and continue to challenge ourselves to improve their sensibility.
View more HIBINO items
About mino ware
Mino ware is a type of pottery in which many colors and designs have been created to suit the times and people's tastes. Therefore, Mino ware has a variety of techniques and diverse looks and textures.
Mino ware is made using the soil of Gifu Prefecture, known as Japan's largest producer of pottery, and is easily blended into our daily life. The diverse designs and styles of Mino ware, which have changed their shapes to suit the trends of the times and people's lifestyles, are the most attractive and unique of all pottery.
Customer Reviews
Write a Review
Ask a Question
09/27/2023
Anonymous

United States
I recommend this product
So good, got another one
Really liked the first one I had, so I got another one to make it a set for special occasion meals!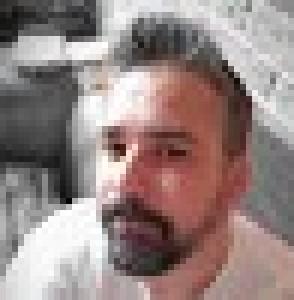 KP
07/28/2023
Kurt P.

Australia
I recommend this product
The most amazing bento
This bento is probably too good to take to work. Quality of this product is next level.
Thank you for leaving such wonderful feedback. We are very happy to hear that you like our bento box! We look forward to seeing you again soon.
02/17/2023
Anonymous

United States
I recommend this product
Great aesthetic
This bento box is practically like a picture frame; the dishes inside can be arranged in a few different patterns, and there's just enough wiggle room to pull them out of the box. Each of the colored dishes have a distinct texture; the blue dishes are glossy, while the black and white dishes are fairly course. Not sure how much wear the courser dishes can take, but they all feel very durable with the slight rustic feel. The box itself is really great too; you'll definitely need the furoshiki if you plan on taking it around since the lid isn't locked to the main tray, but it's been designed so that you can easily use it as a drink tray or a placesetter for the box itself. It's definitely a unique type of bento box that I haven't seen anywhere else, and I can't wait to learn how to make bentos that can suit this type of box.
Thanks so much for your thoughtful and detailed review! We're so lucky to have a customer like you. You make us want to work harder and better. They are produced by craftsmen one by one with love. We wish they make your days a little more special. We look forward to seeing you again soon!