BAIZAN KILN MESH TOBE CUP
Baizan Kiln Mesh Tobe cup
Highly versatile Japanese cup features a mesh pattern in indigo color. You can feel the warmth of hand-painting. Baizan Kiln's timeless design is effortless and comforting.
It is originally designed for putting soba dipping sauce cup(soba choko). You can also use it for drinks, soup, dessert, yogurt, fruits, and so on. It is also perfect for putting Japanese sweets such as Anmitsu and Tokoroten.
Furthermore, put a small portion of food or relishes in, place it on a larger plate or into a bento box for more stylish and sophisticated food presentation.
Pair with other items in our Baizan Kiln's collection to achieve cohesive and joyful Japanese table setting.
PRODUCT DETAIL
Quantity: 1
Dimension: D8.5cm(3.3in) x H7cm(2.7in)
Capacity: 200ml(6.8oz)
Material: Porcelain 
Origin: Made in Japan - Tobe ware
Brand: Baizan Kiln


Tag @musubikiln for a chance to be featured
On Instagram
ABOUT BAIZAN KILN
Baizan Kiln is the oldest existing kiln in Tobe City, Ehime Prefecture, Japan.

Since its opening in 1882, the kiln has been inheriting its traditions for over 130 years.

They have been making use of the materials of "Tobe" to produce practical handicrafts with the concept of "use and beauty".
Unpretentious beauty
Since then, Baizan Kiln has developed through trade both in Japan and overseas, especially to Southeast Asia, India, and the United States.

The warm white Kiln ware with patterns painted in deep indigo and color, and the thick, chunky shape of the ware will give you a sense of wholesome, unpretentious beauty.
View more BAIZAN KILN items
About TOBE ware
Tobe ware is a thick white porcelain with blue patterns depicting arabesques and other plants.It is made from a durable material that does not transfer heat easily.
It does not get hot to hold and has the pleasant feature of keeping food from getting cold.
Tobe ware was designated as a "national traditional craft" in the field of ceramics in 1976, the sixth in Japan.
Customer Reviews
Write a Review
Ask a Question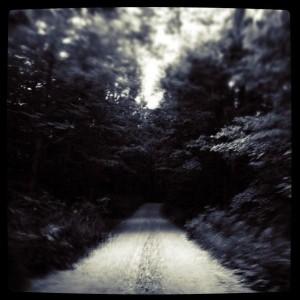 O
06/08/2023
osp

United States
I recommend this product
finally … soba makes sense in a whole new way
lightning fast shipping from tokyo to eastern usa. i have heard about soba choko from a japanese friend for a long time, but never have used one filled with "soup" to dip my noodles in. this specific ceramic form makes all of that make sense in a completely natural way. using a small bowl is not the same as using a soba choko. i literally could hardly believe how much more delicious this makes the soba. the cup fits so perfectly in the hand, and it's easy to slurp the soba. what a wonder! (i did use it for tea this afternoon, but i actually prefer a narrower cup for that.) also, when i removed it from its box, i found the fired powdery residue from alumina wax on the foot, which i was so happy to see because it is true evidence of kiln firing. it washes right off; but it made me smile to find it! this piece will be a well-used, well-loved everyday treasure in my home. ♥️
Thanks so much for your thoughtful and detailed review! We're glad the soba choco arrived safely and you love it! Our products are produced by craftsmen one by one with love. We hope it makes your days a little more special! We are looking forward to your next visit.
06/08/2023
Anonymous

United States
I recommend this product
Beautiful!
Perfect teacup for summer
06/08/2023
Anonymous

United States
I recommend this product
Beautiful!
Perfect size teacup for summer
Thanks so much for your wonderful comment! We hope the cup makes your days a little more special!