BIZAN KILN HYDRANGEA ROUGH-HEWN KUTANI MUG
Bizan Kiln Hydrangea Rough-Hewn Kutani Mug
The warmth of the mug's stoneware foundation combined with an elegant Hydrangea painting imparts a rare and luxurious quality.
The raised texture of the mug is comfortable and fits in the hand perfectly. The gradient pattern created by baking at high temperatures is a graceful combination of nature and art.
It compliments any space and lends an air of style and sophistication merely by placing it on a table. It is an exquisite piece suitable for daily use or when entertaining guests.
we also have the same mug with a cherry blossom painting, so see more items from our Kutani Mug collection.
PRODUCT DETAIL
Quantity: 1 cup
Dimension: D8.3cm(3.26in) x H9.8cm(3.85in)
Material: Stoneware - Kutani ware
Origin: Made in Japan
Brand: Bizan Kiln
ABOUT BIZAN KILN
Bizan Kiln was established in the late Meiji period as a Kutani ware painting kiln.

They have been a famous kiln that has continued to be loved by people by incorporating the trend of the times into their traditional style.

Their works are painted based on the Kutani Gosai (five colors of Kutani), which has been handed down for 360 years, and the tradition matches the modern life, making it enjoyable to use.

Bizan Kiln will continue to be loved by people who inherit the tradition of Kutani ware.
View more BIZAN KILN items
About kutani ware
Kutani ware is a type of pottery produced in the Kaga region of Ishikawa Prefecture and it has a history of over 350 years.
It is characterized by the heavy brilliance of the five colors of green, yellow, red, purple, and navy blue that are applied to the bold and daring lines.
Its long history has evolved through the tireless efforts and enthusiasm of people who have sought innovation while maintaining tradition.
In the early 1700s, the Kutani kilns were closed, but about 80 years later they were opened and Kutani ware was revived.
The beauty of the various styles and methods of painting is known as "Japan Kutani" and is highly regarded around the world.
Customer Reviews
Write a Review
Ask a Question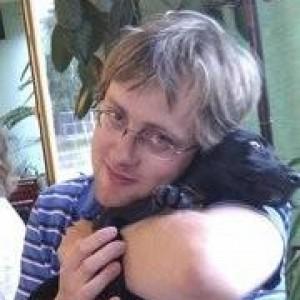 DV
06/04/2021
David V.

Czech Republic
I recommend this product
beautiful cup
It was a great birthday gift for my wife. The cup's surface is not smooth, I am not sure what the material is. We rather dont put it in a dishwasher.
We're pleased to hear that you liked what you got for your wife's birthday! The surface of this product isn't smooth because it is a piece that retains the texture of pottery. Yes, we would recommend hand wash even tho it is dishwasher safe as pottery is more prone to chipping than porcelain. Please feel free to contact us if you have any questions! Thank you for shopping with us!