GOLDEN MOON AND RABBIT KUTANI MATCHA BOWL CHAWAN
Golden Moon and Rabbit Kutani Matcha Bowl Chawan
This matcha bowl "Chawan" is decorated with jumping rabbits and a full moon painted in gold.
In Japan, it is said that there are rabbits on the moon and this belief has derived from the shapes of the craters on the moon which are said to look like rabbits.
The shape is crafted by potter's wheel and you can feel the warmth and comfort to hold it in your hand.
The rich thickness of the bowl helps keep the freshly prepared matcha green tea warm, making it ideal for tea ceremonies during the cold season.
It comes in an original box made of paulownia wood, which make it a perfect gift for your loved one.
The soft colors of the match bowl will bring a smile and peace to your heart. This will be a great gift to yourself or for your friends.
PRODUCT DETAIL
Dimension: D11cm(4.3in) H6.7cm(2.6in)
Capacity: 350ml(10.5oz)
Material: Stoneware - Kutani ware
Origin: Made in Japan
Tag @musubikiln for a chance to be featured
On Instagram
About kutani ware
Kutani ware is a type of pottery produced in the Kaga region of Ishikawa Prefecture and it has a history of over 350 years.
It is characterized by the heavy brilliance of the five colors of green, yellow, red, purple, and navy blue that are applied to the bold and daring lines.
Its long history has evolved through the tireless efforts and enthusiasm of people who have sought innovation while maintaining tradition.
In the early 1700s, the Kutani kilns were closed, but about 80 years later they were opened and Kutani ware was revived.
The beauty of the various styles and methods of painting is known as "Japan Kutani" and is highly regarded around the world.
Customer Reviews
Write a Review
Ask a Question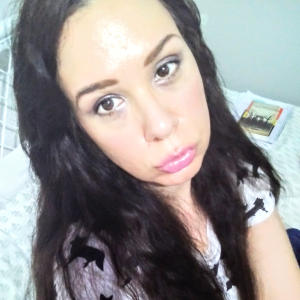 WK
11/10/2021
WENDY K.

United States
I recommend this product
I love the Golden Moon & Rabbit Kutani Matcha Bowl
This is such a beautiful piece. It is utterly delightful. This would make the perfect gift; anyone who receives it will be very happy. <3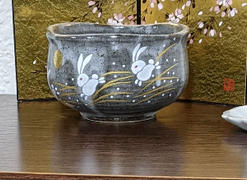 Thank you so much for taking the time to leave us this amazing review! It means so much to us. We're happy that you're happy :) We wish this item will make your days little more special!