RI SANPEI CHRYSANTHEMUMS PATTERN ARITA ROUND PLATE
Ri Sanpei Chrysanthemums Pattern Arita Round Plate
This is a Arita ware plate by Ri Sanpei (Yi Sam-pyeong) Kiln, a brand by the descendant of Yi Sam-Pyeong, the discoverer of white porcelain ore for Arita ware. This dish is simple, yet dignified and powerful. This design itself is from the early Imari period, about 400 years ago. 

Chrysanthemums are characterized not only by their beauty and fragrance, but also by the fact that they are a congratulatory flower that signifies longevity.

The edges are decorated with a "Kensaki" (sword point) pattern. It is an auspicious design that is meant to ward off bad luck and misfortune.
Using the same Izumiyama pottery stone as the first generation, Ri Sanpei (Yi Sam-pyeong) Kiln continues to produce porcelain ware that convey the atmosphere of the early Imari period. The style of early Imari is very different from that of the red and gold painted porcelain that was later exported to the West.
For early Imari, the underglaze blue painted patterns are simple, often painted freely with blue paint called "Gosu". When fired, the base color of the ware becomes slightly tinted and has a semi-glossy appearance.
Please note that there may be slight differences as all pieces are formed by potter's wheel and hand-painted.
Perfect size for serving salad, appetizers, and main dish. The traditional and refreshing blue pattern and smooth texture of porcelain makes the dish look appetizing, working great as a sushi or sashimi plate.
Yi Sam-Pyeong, one of the Korean potters in Japan, is said to have first discovered the raw material for white porcelain. Ri Sanpei (Yi Sam-pyeong) Kiln is a brand that handles products supervised by the 13th generation of his direct descendants and products made by the descendants of the 14th generation. The products are handled using the highest quality potter's clay selected by Kanegae Sanbei (14th generation Yi Sam-Pyeong). 
PRODUCT DETAIL
Quantity: 1
Dimension: D18.5cm(7.3in) x H3cm(1.2in)
Material: Porcelain - Arita ware
Origin: Made in Japan
Brand: Ri Sanpei (Yi Sam-pyeong) Kiln
Tag @musubikiln for a chance to be featured
On Instagram
ABOUT RI SANPEI (Yi Sam-pyeong) KILN
Ri Sanpei (Yi Sam-pyeong) Kiln offers products supervised by the direct 13th generation descendants of Yi Sam-Pyeong, who found the original Arita ware "Izumiyama Jiseki(porcelain stone)", and products made by his 14th generation descendants. They aim to reproduce the early Imari style and make pottery using 100% Izumiyama Jiseki. It is a kiln that is making every effort to revive the "early Imari" of the period in which the first generation Yi Sam-Pyeong lived, by adopting designs inherited from that time as well as the clay.
View more Items
ABOUT ARITA WARE
Arita Ware, made in the town of Arita in Saga Prefecture, is the oldest porcelain production area in Japan's history. Arita porcelain is characterized by its translucent white porcelain surface, dyeing using "Gosu" (indigo pigment), and gorgeous red painting using glassy overglaze pigments (red, green, yellow, purple, and blue). The pottery is highly durable and is produced in a wide variety of styles, from fine art to daily necessities. It was exported to Europe, where it was prized as fine art and called "white gold". Arita Ware is also a prestigious brand that is admired by ceramicists from other regions as a representative porcelain production area.
View more Arita ware
Customer Reviews
Write a Review
Ask a Question
06/08/2023
Anonymous

United States
06/08/2023
Anonymous

United States
Charming and dignified
Appears a bit darker in person but that's alright, its still beautiful. Love the traditional feel of this plate.
Thanks so much for your wonderful comment and for sharing the picture! We hope the plate makes your days a little more special!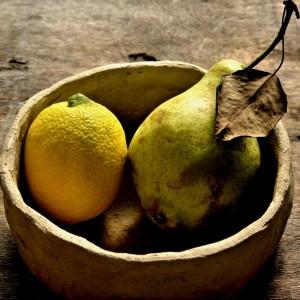 EZ
07/07/2022
Elena Z.

Canada
I recommend this product
Amazing plates
I sent these plates to my niece for her wedding, I think they are a great gift. I am grateful to the masters who cherish traditions and delight us with their skills. Thank you!
Thank you so much for taking the time to leave us this amazing review! Your kind words encourage us greatly.