SEIKOU KILN RED HANAZUME KUTANI THREE TIERS JUBAKO BENTO BOX
Seikou Kiln Red Hanazume Kutani Three Tiers Jubako Bento Box
This gorgeous three-tiered Jubako bento box has a "Hanazume" pattern all over the box. The item is by Seikou Kiln of Kutani Ware. 
Hanazume, meaning filled with flowers, is one of the most notable designs of Kutani ware which has been handed down from the Taisho period (1912–26). The colorful flowers on the red background give it a gorgeous look that is perfect for celebrations.
The clear and deep colors came from Japanese paints developed by Seikou Kiln, a leading maker of Kutani ware.
This Jubako bento box is also available in other patterns.

This three-tiered food box is a great item to serve a large portion of food that can be made ahead of time. Decorate your table with this food box as a center piece filled with appetizers or charcuterie. You can put various types of sushi or "onigiri"(Japanese rice balls) in each tier to have an indoors picnic at home. A variety of desserts packed inside this food box would be an eye-catching item on your table when hosting a party.
Seikou Kiln opened its kiln in Nomi city of Ishikawa prefecture in early Taisho period (1912-1926). The company researched Japanese overglaze paint for Kutani Ware for years. Finally, they realized products with a high quality using printing paper. The transparency of the glassy glaze and thick overglaze paint retain the same quality as hand painted pieces.
PRODUCT DETAIL
Dimension: [Whole set]D15.5cm(6.1in) × H15.5cm(6.1in)  
Internal Dimension: [Each tier]D14.2cm(5.6in) x H3.3cm(1.3in)
Material: Porcelain 
Origin: Made in Japan - Kutani Ware
Brand: Seikou Kiln
Tag @musubikiln for a chance to be featured
On Instagram
ABOUT SEIKOU KILN
In early Taisho era, (about 100 years ago) Seikou Kiln opened its kiln in Nomi city of Ishikawa prefecture.

Seikou Kiln researched Japanese overglaze paint for Kutani for years. Finally, they achieved a high quality product with their printing paper. Transparency of glassy glaze and thick overglaze paint are as same quality as hand paint work.
Principles
"Expression which inherits Ko Kutani by using Japanese overglaze paint."
"Consistent with improving quality of Kutani ware as a craft."
"Offer unique elegance of Kutani ware in reasonable price which is acceptable for market."

These 3 are principles of Seikou porcelain. With their as high quality as hand paint, Seikou tells attractiveness of Kutani ware to modern life. They won many awards such as at "Charming Japanese Souvenir Contest" by Japan Tourism Agency or at "Gourmet & Dining Style Show.
View more SEIKOU KILN items
About kutani ware
Kutani ware is a type of pottery produced in the Kaga region of Ishikawa Prefecture and it has a history of over 350 years.
It is characterized by the heavy brilliance of the five colors of green, yellow, red, purple, and navy blue that are applied to the bold and daring lines.
Its long history has evolved through the tireless efforts and enthusiasm of people who have sought innovation while maintaining tradition.
In the early 1700s, the Kutani kilns were closed, but about 80 years later they were opened and Kutani ware was revived.
The beauty of the various styles and methods of painting is known as "Japan Kutani" and is highly regarded around the world.
Customer Reviews
Write a Review
Ask a Question
12/04/2023
Shane

United States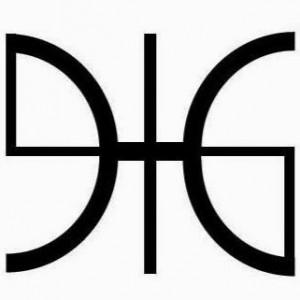 AH
06/01/2023
Andrew H.

United States
I recommend this product
Beautiful 3 river box
Exquisite design!
Thanks so much for your wonderful comment! We hope the item makes your days a little more special!