SOUKYU KILN CHRYSANTHEMUMS AND CRANE KUTANI SAUCE PLATE
Soukyu Kiln Chrysanthemums and Crane Kutani Sauce Plate
A small plate in the shape of chrysanthemum with a Japanese crane on it. The auspicious bird "crane", which symbolizes abundant vitality and longevity, is the perfect pattern for celebrating happiness.
Each piece is uniquely hand-painted by a dedicated artisan of Kutani ware, making the texture of the plate warm and appealing.

It is a perfect size for serving sauce or snacks like nuts and candies.
You may also put a small portion of food or relishes in, place it on a larger plate or into a bento box for more stylish and sophisticated food presentation.

This plate is a great gift to yourself as well as a gift for your loved ones as a way of saying "Thank you" or "Congratulations."
PRODUCT DETAIL
Dimension: D8.5cm(3.34in) x H1cm(0.39in)
Material: Stoneware - Kutani ware
Origin: Made in Japan
Tag @musubikiln for a chance to be featured
On Instagram
ABOUT SOUKYU KILN
Soukyu Kiln is a pottery of Kutani ware in Nomi city of Ishikawa prefecture.

A Kiln artist Chie Sakurai and her husband produce these cute works in Soukyu Kiln. She inherited traditional Kutani Gosai (5 colors), Red, Yellow, Green, Purple, and Deep Blue and makes cute and unique design for modern lifestyle.

Everyone cannot stop saying "How cute!" to the Kutani plates of Soukyu Kiln. Beautiful and cute tableware have got attention.
View more Soukyu Kiln items
About kutani ware
Kutani ware is a type of pottery produced in the Kaga region of Ishikawa Prefecture and it has a history of over 350 years.
It is characterized by the heavy brilliance of the five colors of green, yellow, red, purple, and navy blue that are applied to the bold and daring lines.
Its long history has evolved through the tireless efforts and enthusiasm of people who have sought innovation while maintaining tradition.
In the early 1700s, the Kutani kilns were closed, but about 80 years later they were opened and Kutani ware was revived.
The beauty of the various styles and methods of painting is known as "Japan Kutani" and is highly regarded around the world.
Customer Reviews
Write a Review
Ask a Question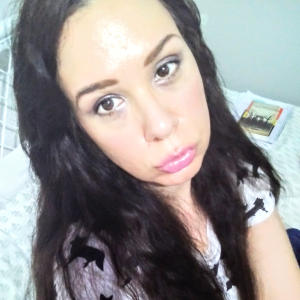 WK
11/10/2021
WENDY K.

United States
Soukyu Kiln Chrysanthemums & Crane Kutani Sauce Plate
So delicate and cute! I have added this precious plate to my collection and I enjoy looking at it every day.
Thanks so much for your thoughtful review! We hope this item will make your days a little more fun :)