WIPE-LACQUER YAMANAKA LACQUERWARE ORYOKI BOWL SET
Wipe-lacquer Yamanaka Lacquerware Oryoki Bowl Set
"Oryoki", is a functional set of bowls designed to minimize waste in daily life in the practice of Zen Buddhism. It is increasingly attracting attention for its easy-to-use, functional and minimalistic design at the modern table.
Starting with the larger bowl, the smaller ones are stacked completely on top of each other in order to allow for compact storage and carrying. 
The charm of Oryoki is, first of all, its compact storage. All the bowls fit inside the largest bowl, so even if you have a set of six layers, you won't have trouble finding a place to store them.

Another advantage is its durability. The Oryoki which is made in Japan, is made of wood, making it is hard to break even if dropped, and its lacquer coating resists scratches and deterioration. Since Oryoki was designed to be used by Buddhist practitioners for the rest of their lives, it is of course long-lasting for home use.

In addition, Oryoki sets are easy to use as tableware: a single Oryoki set can provide all the dishes for one person, making meal preparation simple.

This "Oryoki" is made using zelkova and is coated with lacquer following the Yamanaka lacquerware craftsmanship.  With the charm of wipe-lacquer, a lacquering technique which maintains the appearance of woodgrain, it is created as a very simple, minimalistic form.
Since this is a nested product of several bowls, each requires elaborate woodworking to ensure a perfect fit. Moreover, in the case of this product, the grain of the wood is shown, so the beauty of the wood surface is important.
For this reason, this "Oryoki" is handled by the most skilled craftsmen among Yamanaka lacquerware products.

PRODUCT DETAIL

Quantity: Set of 6 bowls
Dimension: [Set]D14.5cm(5.7in) x H7.2cm(2.8in)/
[Each Bowl(small to large)]

 

D8.8cm(3.5in) x H2cm(0.8in), D9.5cm(3.7in) x H2.6cm(1in), 10.2cm(4in) x H3.6cm(1.4in), D11cm(4.3in) x H4.6cm(1.8in), D11.8cm(4.6in) x H5.7cm(2.4in), D14.5cm(5.7in) x H7.2cm(2.8in)

Material: Zelkova Wood - Yamanaka Lacquerware
Coating: Lacquer 
Origin: Made in Japan
Tag @musubikiln for a chance to be featured
On Instagram
about yamanaka lacquerware

Yamanaka lacquerware is produced in the Yamanaka Onsen area of Kaga City, Ishikawa Prefecture, and has a history of about 400 years.
The traditional techniques of Yamanaka lacquerware were highly evaluated and became known throughout Japan, despite a period of temporary interruption.
It is characterized by the use of wood grain patterns to express a natural texture, and is made with great attention to detail.
It was designated as a traditional craft by the Minister of Economy, Trade and Industry in 1975.
Customer Reviews
Write a Review
Ask a Question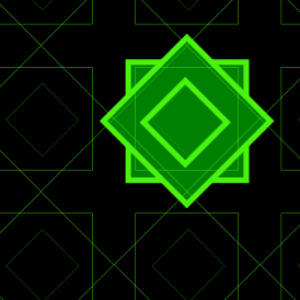 CS
08/10/2022
Curtis S.

United States