TASEI KILN PLUM BLOSSOM KNOT ARITA SAUCE PLATE
Tasei Kiln Plum Blossom Knot Arita Sauce Plate
The shiny, glossy surface and hand-drawn lines are very beautiful on this sauce plate. The surface is uneven to match the design, giving it a modern and luxurious look.

The colored lines are carefully hand-painted by craftsmen, and since they are hand-painted, they are not exactly the same.

The colors are available in gold, silver, and red.

Perfect size as a sauce plate. It is also versatile to serve cheese, nuts, condiments, and other small food. Or you may put a small portion of food or relishes in, place it on a larger plate or into a bento box for more stylish and sophisticated food presentation.
Since it is a congratulatory motif, it is recommended as a wedding gift, housewarming gift, etc.

[Plum Blossom Knot]
It means good health, protection from evil, and the bond between people. It is considered a good omen because it cannot be easily untied, and it means "to be tied tightly and not to be untied.

PRODUCT DETAIL
Dimension: 10.5cm(4.1in) x 10.5cm(4.1in) x 2.1cm(0.8in)
Material: Porcelain- Arita ware
Brand: Tasei Kiln
Origin: Made in Japan
Tag @musubikiln for a chance to be featured
On Instagram
ABOUT TASEI KILN
Tasei Kiln has been producing Arita Ware in Saga Prefecture for many years.

The pottery brings color and enjoyment to our daily lives during the four seasons, and the many dishes that decorate various dining tables, sometimes brilliantly, sometimes chicly, incorporate tradition and new techniques, making the pottery environmentally friendly. In the overglaze painting process, they use lead-free paints developed by Arita in consideration of safety. These products can be used comfortably and safely by everyone from small children to the elderly. Also, the popular design of the bond motif makes these products suitable as gifts for life's milestones, such as marriage and longevity celebrations.
View more Tasei Kiln Items
ABOUT ARITA WARE
Arita Ware, made in the town of Arita in Saga Prefecture, is the oldest porcelain production area in Japan's history. Arita porcelain is characterized by its translucent white porcelain surface, dyeing using "Gosu" (indigo pigment), and gorgeous red painting using glassy overglaze pigments (red, green, yellow, purple, and blue). The pottery is highly durable and is produced in a wide variety of styles, from fine art to daily necessities. It was exported to Europe, where it was prized as fine art and called "white gold".

Arita Ware is also a prestigious brand that is admired by ceramicists from other regions as a representative porcelain production area.
View more Arita Ware
Customer Reviews
100
reviewers would recommend this product
Write a Review
Ask a Question
03/17/2023
Anonymous

United States
Luminous and warm
Luminous gold adds a touch of luxury to the table. Pairs beautifully with Hanazume pieces.
12/07/2022
Carla S.

United States
I recommend this product
Spectacular craftsmanship
This looks even more beautiful than the pictures! It is an absolute joy to use these gorgeous dishes on my table. I will treasure them always.
We're so lucky to have a customer like you! You make us want to work harder and better. We look forward to seeing you again soon!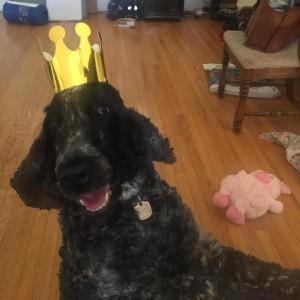 CM
07/12/2022
Catherine M.

United States
I recommend this product
It's absolutely beautiful
Fantastic experience! Will purchase again.
Thank you for leaving such a wonderful feedback!It's a pleasure to serve you. We look forward to seeing you again soon!